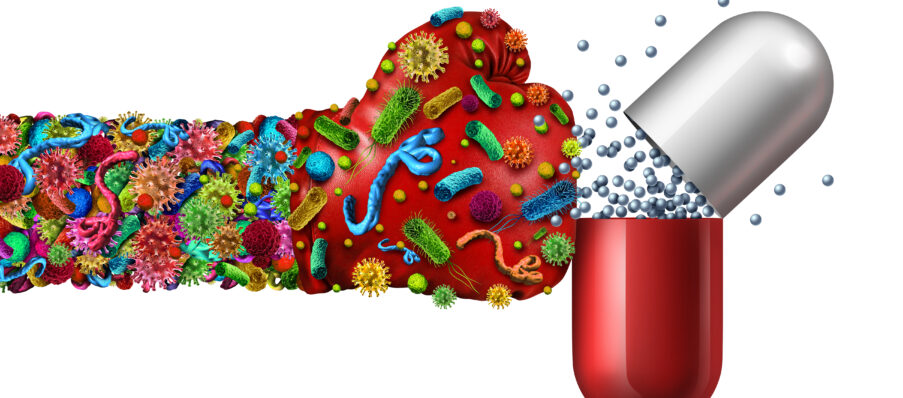 Antimicrobial Resistance
Why?
Antimicrobial resistance (AMR) is a global health and development threat.
It requires urgent action in order to achieve the Sustainable Development Goals (SDGs). The World Health Organization has declared that AMR is one of the top 10 global public health threats facing humanity. – source: (WHO Nov 2021)

What is AMR?
Antimicrobial Resistance (AMR) occurs when microorganisms eg. bacteria, viruses, fungi and parasites change over time and no longer respond to medicines making infections harder to treat and increasing the risk of disease spread, severe illness and death. As a result of drug resistance, antibiotics and other antimicrobial medicines become ineffective and infections become increasingly difficult or impossible to treat. ( WHO 2021.)
More than 1.2 million people – and potentially millions more – died in 2019 as a direct result of antibiotic-resistant bacterial infections, according to the most comprehensive estimate to date of the global impact of antimicrobial resistance (AMR). (Source: ©University of Oxford 2022)

Current situation
Today more and more infections do not respond to drug treatment and life-saving medical procedures are becoming much riskier due to the threat of untreatable infections. The selective pressure created by the broad use of antibiotics many life aspects lead to the expansion of multidrug resistant organisms (MDROs) on a global level. Addressing the rising threat of AMR requires therefore a multidisciplinary approach. One Health Strategy integrates human, veterinary, but also environmental, aquatic, and wildlife issues into current approaches.
AMR is a global crisis. There is no time to wait.

Therefore, Biomedica provides a comprehensive product portfolio in the field of Antimicrobial Resistance.
17/02/2023